David Arthur Faraday and Betty Lou Jensen Zodiac killer murder victims
View on map:38.094883°N 122.144009°W
Comments
Faraday and Jensen were the first confirmed Zodiac murder victims. Both were shot and killed here where their car was parked. The Zodiac killer parked next to them got out and shot them.
Description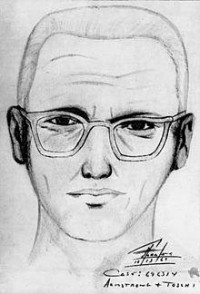 Zodiac Killer
The Zodiac Killer was a serial killer who operated in northern California in the late 1960s and early 1970s. The killer's identity remains unknown. The Zodiac murdered victims in Benicia, Vallejo, Lake Berryessa, and San Francisco between December 1968 and October 1969. Four men and three women between the ages of 16 and 29 were targeted. The killer originated the name "Zodiac" in a series of taunting letters sent to the local Bay Area press. These letters included four cryptograms (or ciphers). Of the four cryptograms sent, only one has been definitively solved.
References
Pages 1-12 - Graysmith, R., 2007, Zodiac: Penguin, New York, 355p.
All text is available under the terms of the Creative Commons Attribution-ShareAlike License

Average user rating:
Not rated






Click on a star to rate