Ossabaw is a barrier island formed by sedimentary deposits carried in from rivers and the long shore current.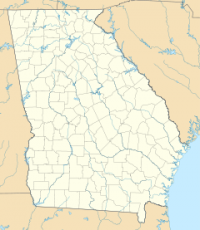 Ossabaw Island is located in Georgia (U.S. state)
Ossabaw Island is one of the Sea Islands located on the Atlantic Ocean off the coast of the U.S. state of Georgia approximately twenty miles by water south from the historic downtown of the city of Savannah. One of the largest of Georgia's barrier islands, Ossabaw contains 9,000 acres (3,600 ha) of wooded uplands with freshwater ponds and 16,000 acres (6,500 ha) of marshlands interlaced with tidal creeks. Located between Wassaw Island and the Ogeechee River on the north and St. Catherines Island on the south, the island is not linked to the mainland by bridge or causeway. At 26,000 acres (11,000 ha), it is the second largest barrier island off the coast of Georgia.