A Dog's Life (1918) Chaplin Studios
View on map:34.096667°N 118.343597°W
Comments
The film was made here at Chaplin Studios.
Description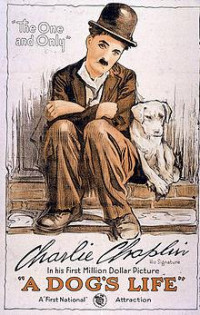 A Dog's Life
A Dog's Life (1918) is a silent film written, produced and directed by Charlie Chaplin. This was Chaplin's first film for First National Films.
References
Page 53 - Bahn, P., 2014, The Archaeology of Hollywood: Traces of the Golden Age, Rowman & Littlefield, Lanham, 166p.
All text is available under the terms of the Creative Commons Attribution-ShareAlike License

Average user rating:
Not rated






Click on a star to rate