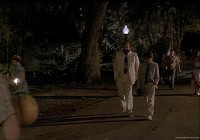 Doc Hollywood
29.449702°N 82.219062°W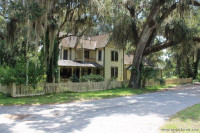 Doc Hollywood
29.449792°N 82.219099°W
The house they walk by.
The night of the squash festival dance, Ben (Michael J. Fox) is walking with the mayor (David Ogden Stiers) through Grady. They walk right by the old oak tree and house here on 6th street and turn and walk down the adjoining street (avenue F). In the Youtube video referenced they state that they learned of this spot from the former mayor of McIntosh. The park here is where the dancing and festival was shot.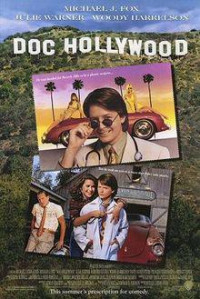 Doc Hollywood
Doc Hollywood is a 1991 romantic comedy film directed by Michael Caton-Jones, and written by , based on Neil B. Shulman's book, What? Dead...Again?. The film stars Michael J. Fox, Julie Warner, and Woody Harrelson, with Bridget Fonda, David Ogden Stiers, Frances Sternhagen, Roberts Blossom, and Barnard Hughes appear in supporting roles. The film was shot on location in Micanopy, Florida.