A League of Their Own (1992) softball diamond
View on map:37.981194°N 87.714283°W
Comments
The field where Dottie (Geena Davis) and Kit (Lori Petty) are playing softball at the beginning of the movie here.
Description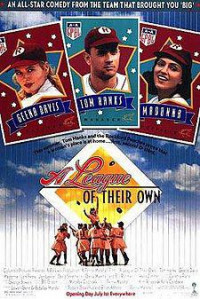 A League of Their Own
A League of Their Own is a 1992 American comedy-drama film that tells a fictionalized account of the real-life All-American Girls Professional Baseball League (AAGPBL). Directed by Penny Marshall, the film stars Tom Hanks, Geena Davis, Madonna, and Lori Petty. The screenplay was written by Lowell Ganz and Babaloo Mandel from a story by Kelly Candaele and Kim Wilson.
References
All text is available under the terms of the Creative Commons Attribution-ShareAlike License

Average user rating:
Not rated






Click on a star to rate