The flashbacks to
Nia Vardalos
as Fotoula "Toula" Portokalos in school were filmed here at the
Enoch Turner Schoolhouse.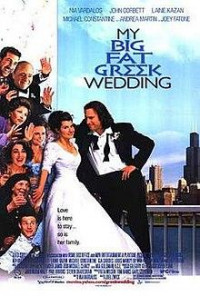 My Big Fat Greek Wedding
My Big Fat Greek Wedding
is a 2002
independent
romantic comedy
film directed by
Joel Zwick
and written by
Nia Vardalos
, who also stars in the film as Fotoula "Toula" Portokalos, a
middle class
Greek American
woman who falls in love with non-Greek
upper middle class
White Anglo-Saxon Protestant
Ian Miller. The film received generally positive reviews from critics and, at the
75th Academy Awards
, it was nominated for the
Academy Award for Best Original Screenplay
.