Who Framed Roger Rabbit (1988) Griffith Park Tunnel
View on map:34.123645°N 118.300148°W
Comments
The Griffith Park Tunnel was used in the film scenes.
Description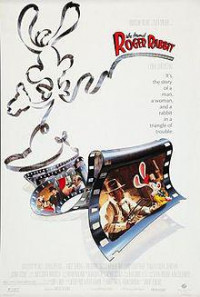 Who Framed Roger Rabbit
Who Framed Roger Rabbit is a 1988 American fantasy comedy film directed by Robert Zemeckis. The film combines live action and animation. The screenplay by Jeffrey Price and Peter S. Seaman is based on Gary K. Wolf's novel Who Censored Roger Rabbit?, which depicts a world in which cartoon characters interact directly with human beings.
References
All text is available under the terms of the Creative Commons Attribution-ShareAlike License

Average user rating:
Not rated






Click on a star to rate